Tiger Water Solutions have an attractive, strong, durable and engineer certified steel wall, with the options of either a Corrugated or streamline profile. Our tank walls are made of Bluescope ZINCALUME® steel which is a minimum of one millimetre thick. This is significantly thicker than most other tank manufacturers, which means that your tank will outlast other tanks.
Tiger Water Solutions Arma liner weighs in at 700gm², making it one of the heaviest liners in the Water Tank industry. extra weight means extra density. Independent testing proves that our Arma liner is stronger and will last longer than our closest competitors.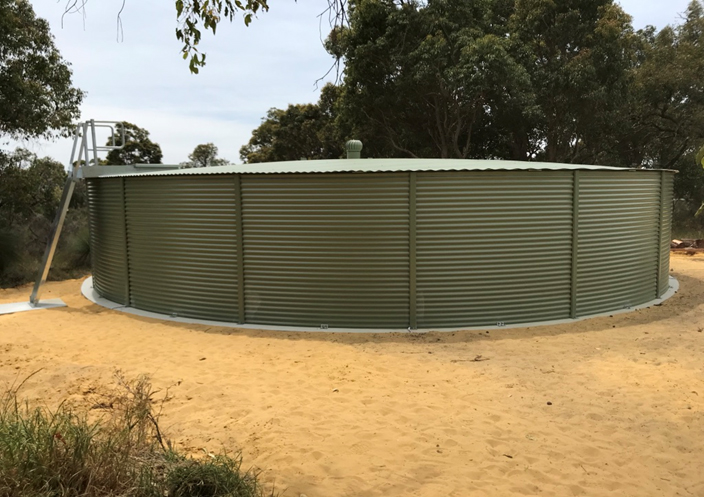 - Domestic Water Supply
- Remote Village Water Supply
- Rainwater Collection
- Stock Water for agricultural
- Process Water for industrial
- Wastewater Treatment
- Aquaculture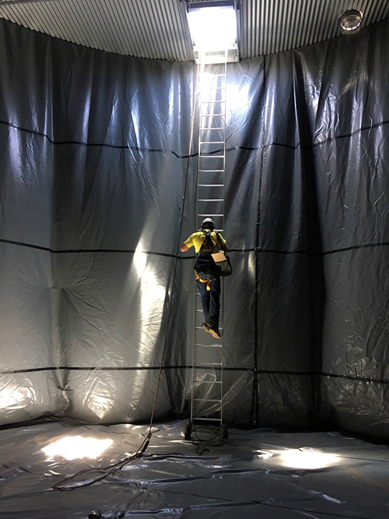 Tiger Water Solutions have an attractive dome roof with a unique engineer certified truss design. All trusses are fully welded and made from hot dipped galvanised steel. This gives you peace of mind in the strength of the overall structure. The trusses are then covered with a corrugated ZINCALUME® roof sheet.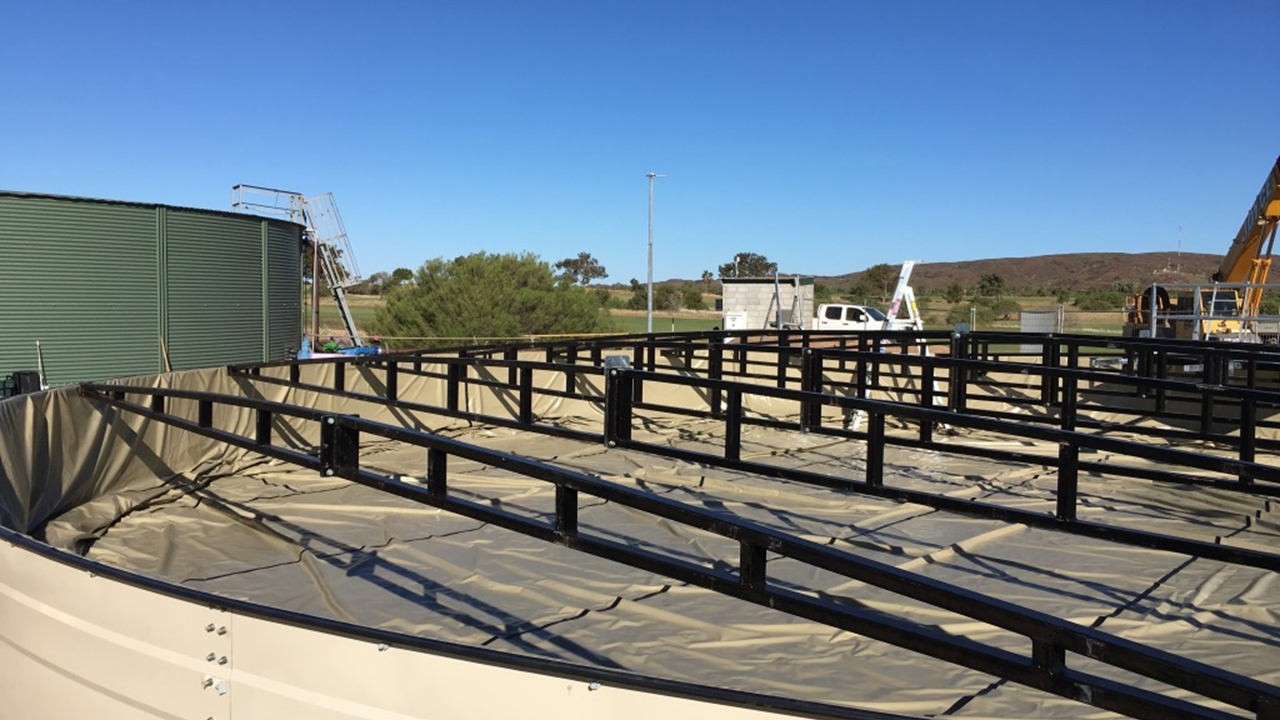 Advantages
- Durable, high quality product built to Australian Standards
- Standard liner 700gsm – 12 materials available depending on application
- Palletized for easy shipping anywhere in the world
- Easily constructed onsite using local labor